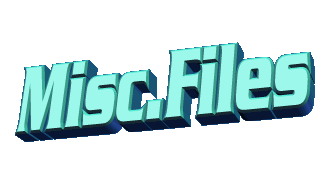 ---

These pages are made of recycled bytes.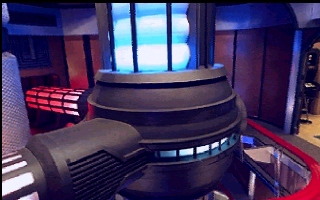 Here are some files and pictures of some of my projects, feel free to download them if you wish.



A Wallpaper for Windows (LCARS-type)


Word 7.0 document:Video tape covers (B5, trek), requires trek and B5 fonts


History of Limsaklubi, drink lists and tasting experiences


Tampereen Koulujen Ruokalista 1995 (Penkkaripila, FINNISH ONLY)



---
Computers:

My older P200MMX PC


My PII with the old 17" monitor


My PII 450 with 19" monitor


Athlon PC with 19" monitor


My old faithful Amstrad PC 1640 SD i8086


Athlon setup with old table (2)


Previous single-monitor setup (2)


Improved setup with two 19" Panasonic CRTs (2)


Core 2 duo setup in Lukonmäki (2)


Current setup with Core i5



---
Building Projects:

My previous building project: the swedish ship Wasa anno 1628. Under Construction : (1) Front : (2) Side : (3) Rear : (4) Close-up : (5) Side-front : (6)


The Enterprise-D with fiber optics (1) Another picture (2) In the dark


The original U.S.S. Enterprise (1) Other angle


Some WWII model airplanes I built..(1) Other angle


Sinclair's Starfury fighter from Babylon5, also in the dark: (1)


U.S.S. Defiant from Deep Space Nine. (1) (2) In the dark, with lights on: (3) (4)


PC Temperature monitor & cooling control. Official pages here. Circuit board: (1)


Active Subwoofer using a 13" Focal 33V element. The insides of the amplifier/lowpass filter: (1) The environment it's was previously installed in: (2) Now it looks like this: (3)


A similar subwoofer using the same components but a fancier enclosure (at work). Enclosure made by Arto Kolinummi (1)


Giga mp3 player, original design by Jani Penttilä, Marko Bonden & co. Uses a VLSI VS-1000 decoder chip, ATMega microcontroller and a standard 2.5" laptop hard drive. (1) (completed)


5 speaker set, using the coaxial element from SEAS. Box made out of MDF, covered with veneer. (Testing and measuring environment)


RAID fileserver using an old SCSI-HDD enclosure. Now houses a P2 350+5 IDE disks. (2)


USB soundcard. (2)


Lockheed L-1011 TriStar 1/200 model, in Delta Airlines livery. (2) (3) (4)


CH Pro Throttle, F-16 combatstick, Pro pedals MOD Gameport -> USB using ATMEGA32's. Modding project starting Throttle getting new electronics. Original PCB = green. F-16 stick mod with connectors to pro pedals. Original wiring used as much as possible. All done!


---
Other pictures:

Me at Wappu 1998


Me at Wappu 2001


My boat (with its original engine fitted). Current setup with Yamaha 30DEOS (2)


Grande Finale-cruise on Pyhäjärvi may 1998


Me and my family before the game at MegaZone


Pics from 1995 "Penkkarit" 1


Pics from 1995 "Penkkarit" 2


Pics from 1995 "Penkkarit" 3


Pics from 1995 "Penkkarit" 4


Multiplayer session 1999


Multiplayer session in 1993 (sorry about the bad quality, the original picture was out of focus..)


Multiplayer session 1998, starring Juha


Multiplayer session 1998, starring Antti


LAN party 1999, playing Baldur's gate :).


A few bottles of beer....Juha and Antti as zombies


Me at work, summer 1999.


Pictures from the excellent TribesLAN parties in Nyköping, Sweden!


Summer cruise on the sailing yacht Eugenia summer ´00 (1)


As above...trying to avoid those underwater rocks =) (2)


As above...not much wind though :( (3)


My boat, Kello 4R with Yamaha 30HP


My phone, SonyEricsson P800


His Master's Voice No. 4, grammophone, a classic :) (2)


Fishing is great with an original ABU Ambassadeur Six Star reel! Where to find the fish though..


My car, Mazda6 STW elegance 2.0 -04!


My previous car, Talbot 1510GL 1.3 -82!


Our home in Tampere, winter 2003.


Page updated 3.11.2005



[B5 Support Page]