The first evening there was a big banquet, and lots of planning for the wedding was done. Looks like everyone had a good time :) Here we are sitting in Na Pat's nice house in Nakhon.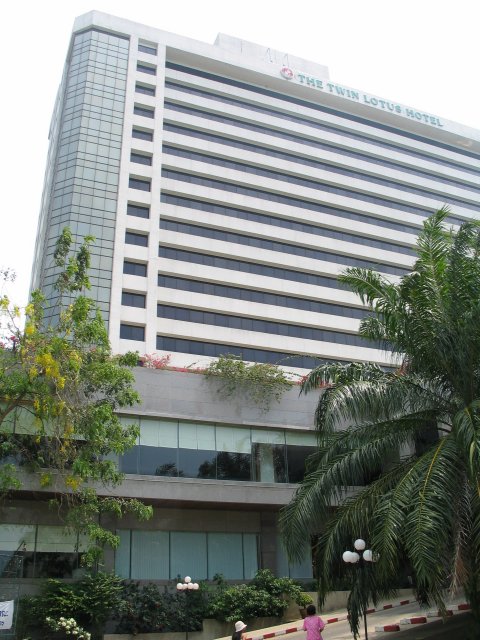 This is the Twin Lotus Hotel, the place for the wedding ceremony. Our wedding party had booked 10 rooms and a ballroom.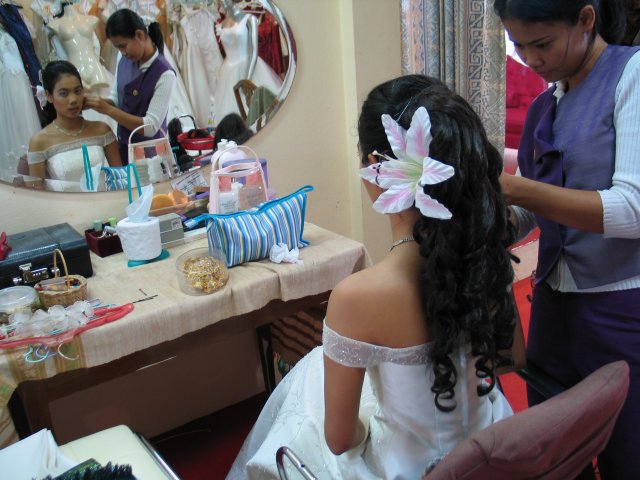 Time to take the pictures for our wedding album. This is from the studio, where Pim got her makeup. We also got to choose 3 different dresses that we will wear in the pictures.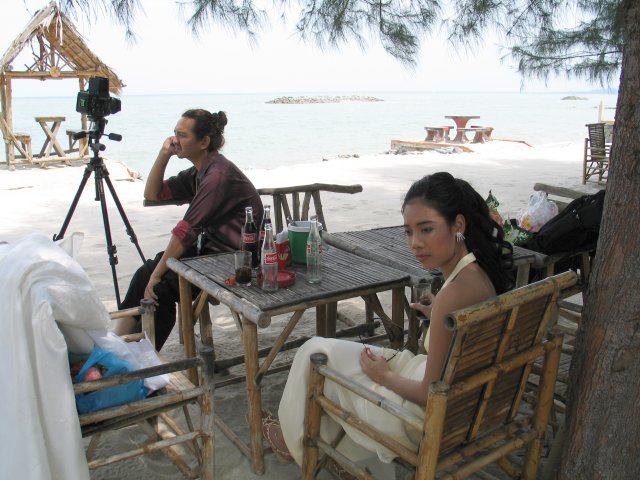 On the beach in Nakhon Si Thammarat, with our photographer. The photo shoot took about 3 hours, and it was very very hot on the beach.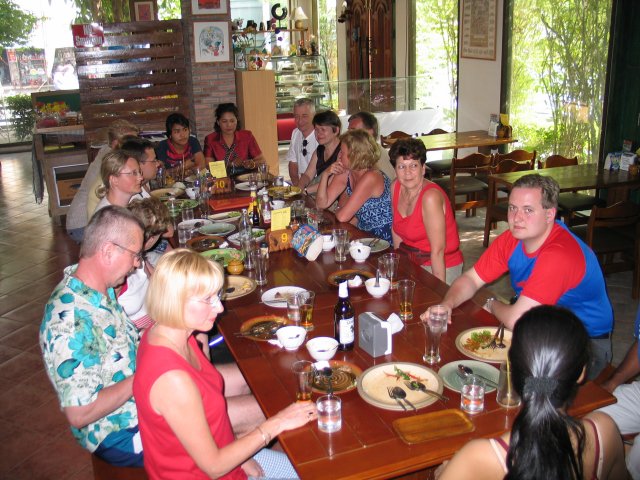 The guests from Finland have just arrived from their hotels in Krabi / Ao Nang. It must have been quite a sight in Nakhon to see this many farangs in one place at the same time :)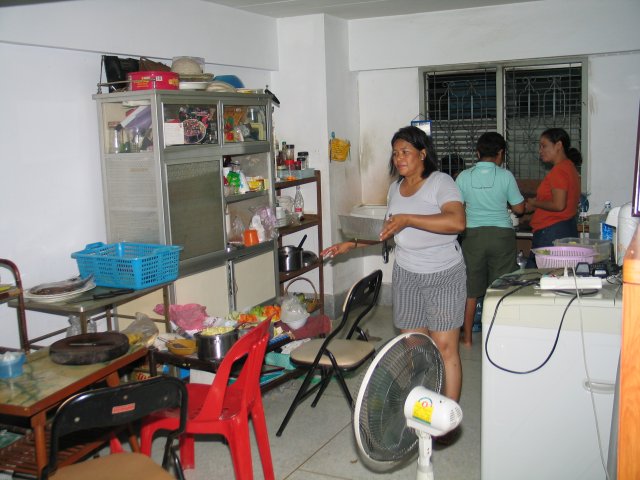 In the evening it was time to prepare a banquet at Pim's home for everyone. Good thing there were many good cooks in the house :) It was a busy evening....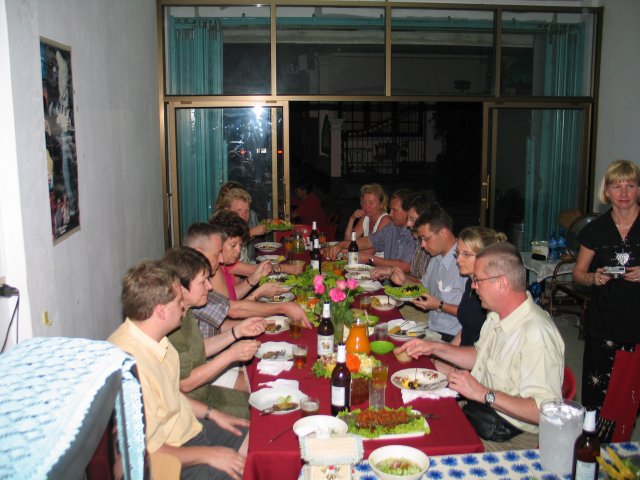 14 Finns, eating and drinking. Outside was another table for those who didn't fit inside. Too bad we didn't have time to eat as much as we wanted :( The food was terrific!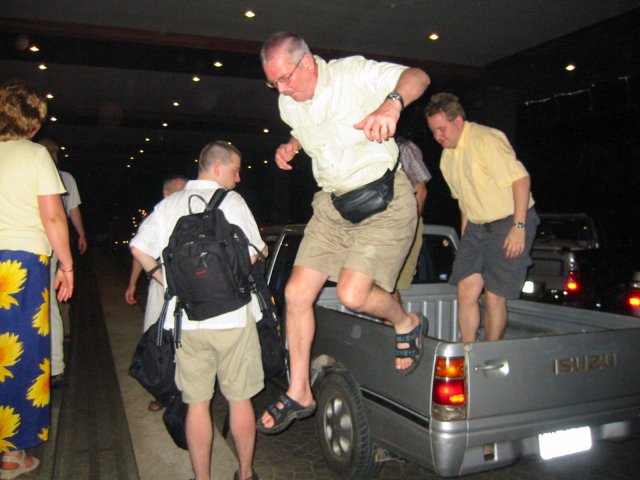 After eating it was time to go to the Twin Lotus Hotel, where the guests and Lasse stayed overnight. Travelling Thai style on a pickup was a new experience for some :) It was a sleepless night...