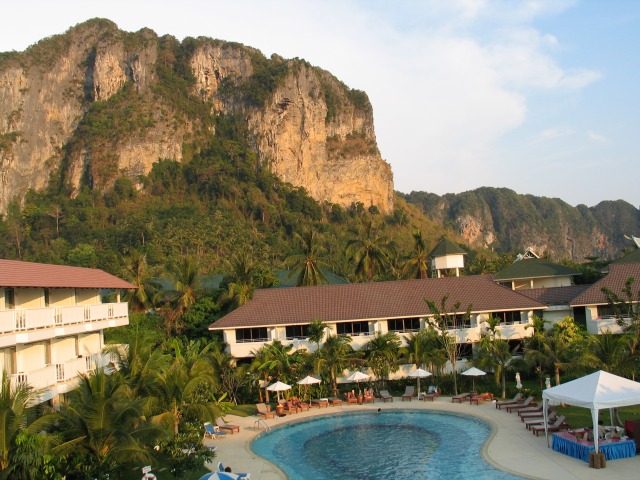 From Bubu we went to Ao Nang, Krabi, for a few days. We stayed in the same hotel with most of the other Finns.
Ao Nang Villa Resort was in a good location and we had a splendid view of the hills from our room.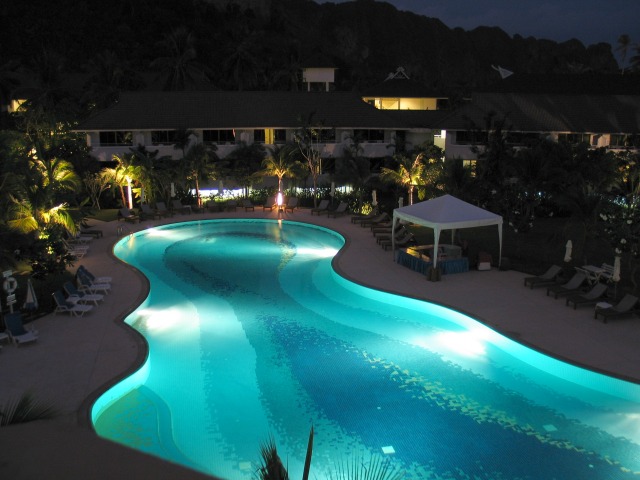 The hotel pool at night...too bad it wasn't open after 8pm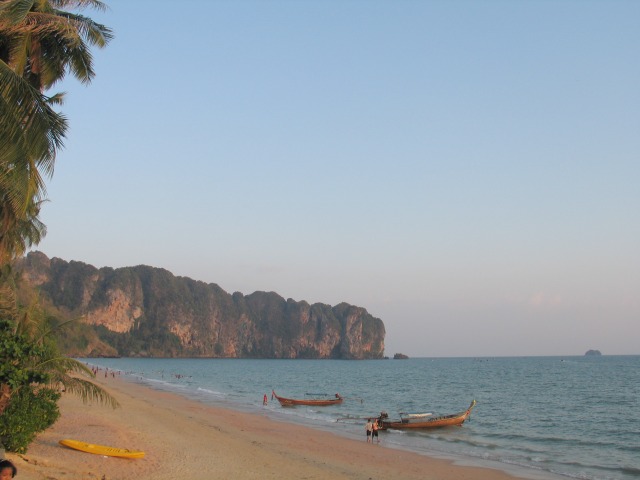 Ao Nang beach. Unfortunately it was quite dirty, with lots of trash and oil from the boats that kept going and making a noise all day. It really wasn't good for swimming.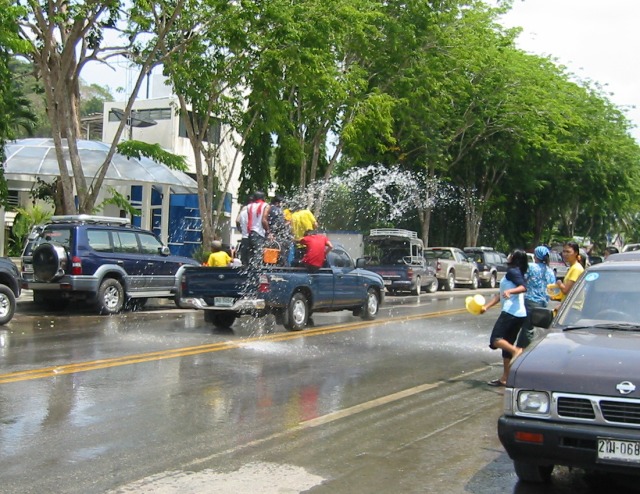 Songkran! The beach road was not a very safe place that day but it was lots of fun!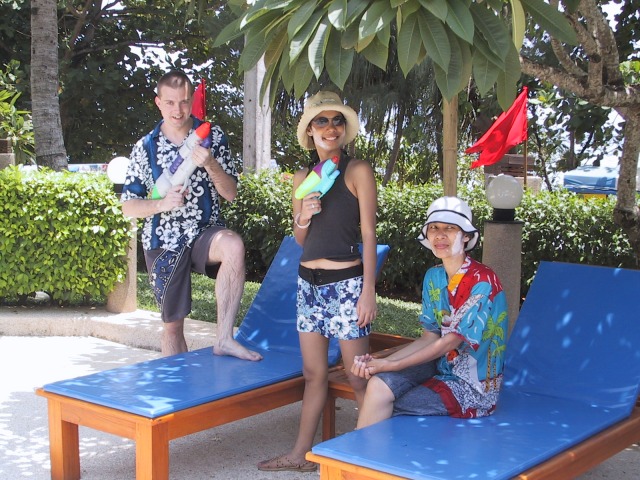 Lasse, Pim and Pim's mother, wet and white after a day's waterfighting.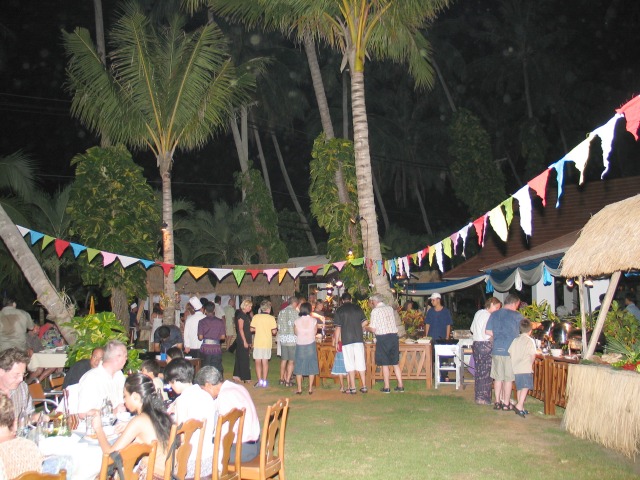 Sonkgran dinner party at our hotel in the evening. There was so much food and so little time to eat it all :)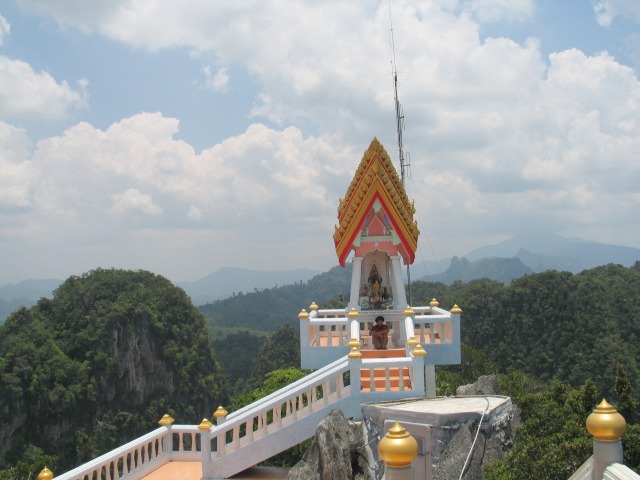 A breathtaking view from the tiger temple, on top of a mountain with over 1200 steps to walk to the top. It was well worth the effort, even if the +38C heat almost made the ascent impossible.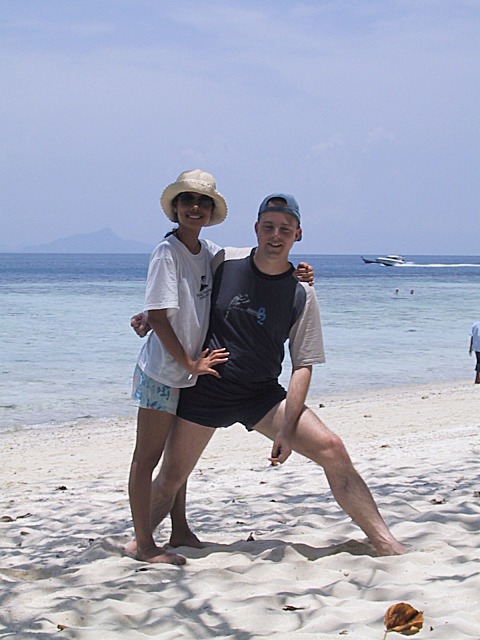 On Koh Tub, the closest island to Ao Nang.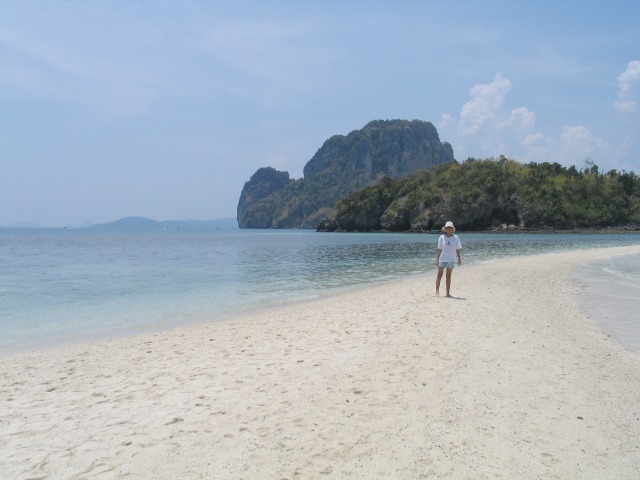 The sandbank on Koh Tub, it was actually amazing to get this picture since the island was packed with boats and tourists all day.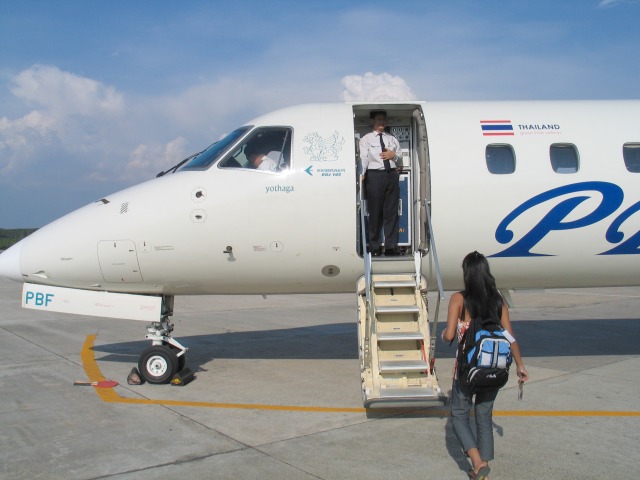 After 3 days it was time to go back to Bangkok...PBair took us back again!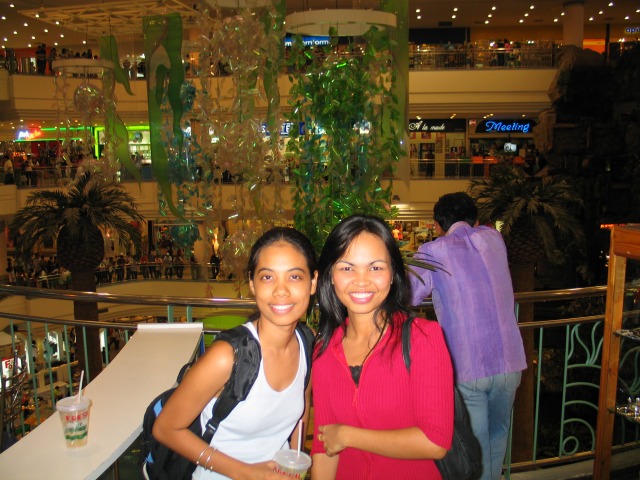 In Bangkok we had a few days still left for shopping! Pim and Nong in The Mall in Bangkapi (our favorite place)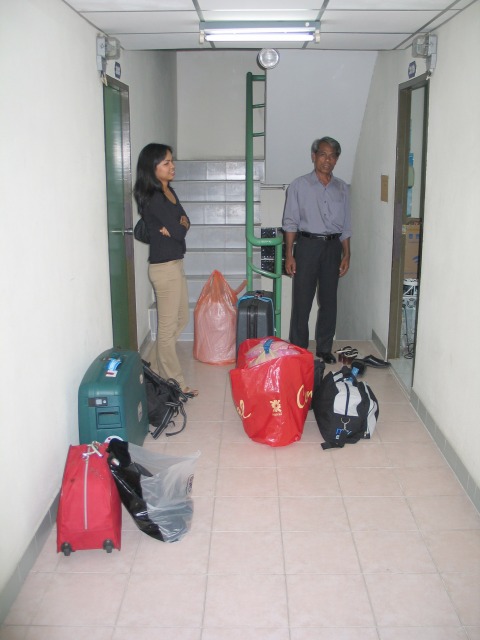 Packing...we had about 65kg of luggage :o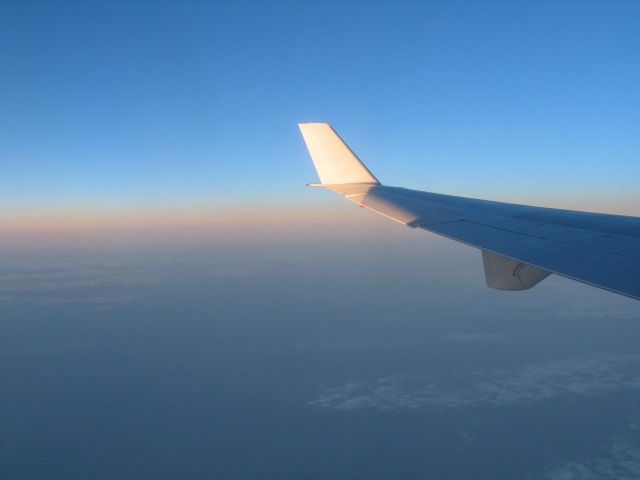 Time to leave Thailand...23.4. I hope we'll be back soon again!
(c) Pilawan and Lasse 2004
Pictures by Lasse Kaila, Britta Enestam and Pia Kaila.