PC_temp 2.0
Temperature monitor
© Lasse Kaila 2001
FEATURES:
Measurement of temperature using 4 sensors
Sensors are PC standard 10k ohm NTC resistors (picture below)

Stepless control of one or multiple 12V fan motor(s)
Power requirement: 12V, 100mA + current for fan motors
8x2row LCD display, installed in 5 1/4" front bay together with 3 buttons
Menu control, accessible with 3 buttons on front panel
Adjustable temperature threshold values for each sensor
Atmel AT90S4433 RISC microcontroller @ 4MHz
Fan speed control implemented with PWM (pulse width modulation)
Controlling MOSFET rated at 20A, max fan power 240W @ 12V
OPERATION:
Connect power cable to standard PC power connector
Install sensors in desired places (for example CPU, display adapter, Hard disk, computer case)
Power up, enter settings menu
Set desired threshold temperature (Tt) for each sensor. The setting is stored in the controller's nonvolatile EEPROM memory
Fan rotation speed is adjusted accordingly to the sensor with the largest deviation from Tt.
Fan is turned off if T<Tt-5C, minimum speed between Tt-5C and Tt, variable between Tt and Tt+14C and maximum at T>Tt+14C
Temperature of each sensor is displayed on the LCD at 2 second intervals
Blue LED on the front panel lights according to fan speed
Red LED on the front panel is lit if a temperature is 20C over threshold value

PICTURES:
Click
here
for the schematic
Block diagram of the system: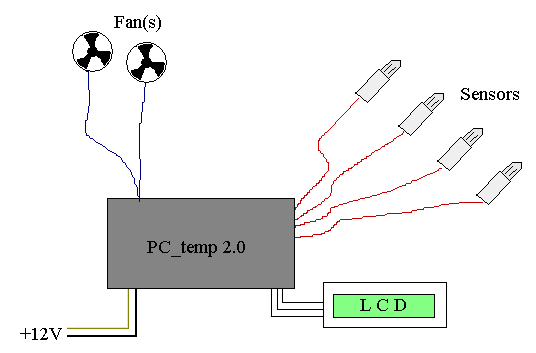 Picture of the circuit board top: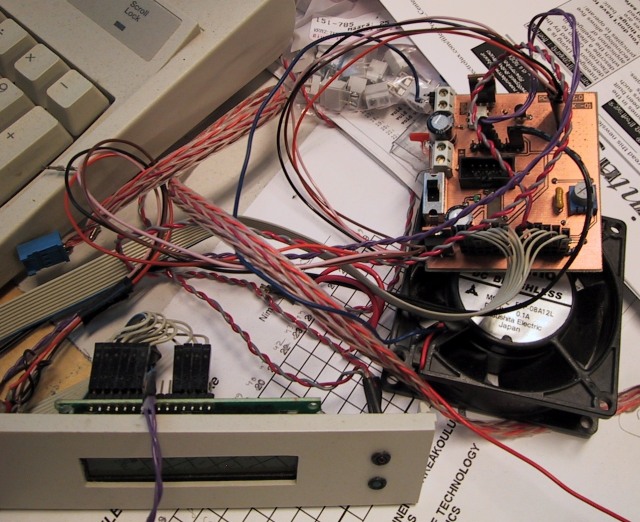 And from the bottom: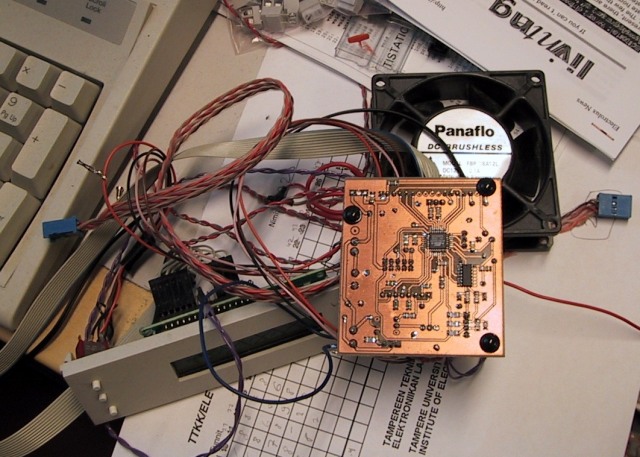 Front panel with display: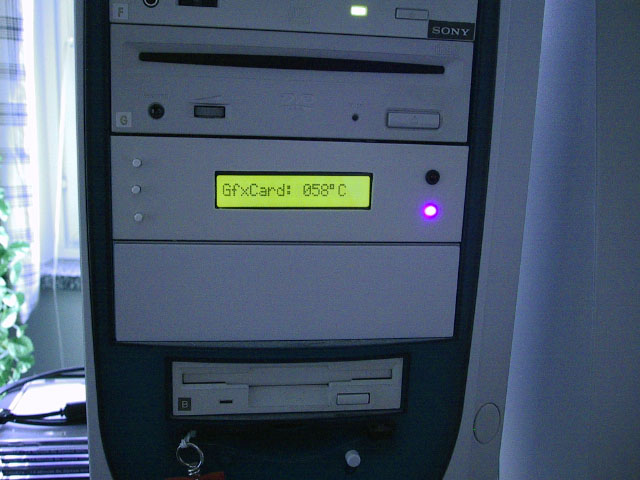 PC_temp installed and ready for use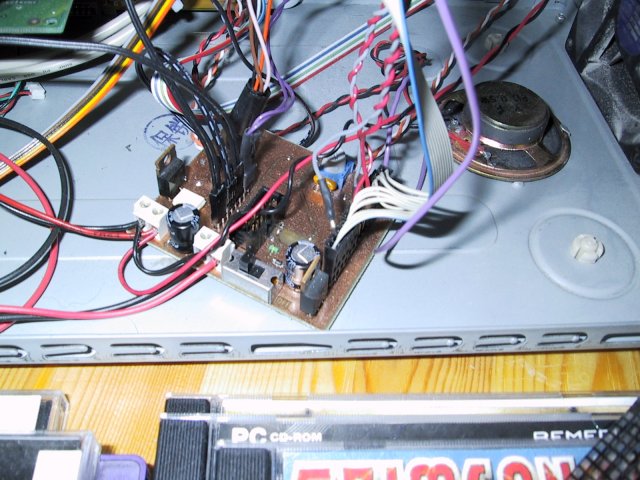 One of the NTC sensors used for temperature measurement: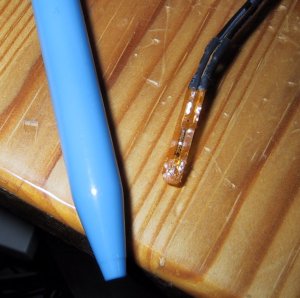 Suggestions, comments, feedback always welcome!
Back
to my homepage
Page created 12.11.2001