About me..




Background information

I'm 43, and I work as a product manager at Intel. In the past I have worked at the Department of Electronics at Tampere University of Technology. I graduated and got my Master's degree in October 2001 and I defended my Doctor's thesis in 2009. My area of research was intelligent environments and eHomes. I work with electronics, computer hardware and mobile systems, and this is rather closely related to my hobbies. In my spare time I mess around with computers and other kinds of electronics and hardware. Time permitting I also play badminton, tennis, fly drones, listen to music, watch sci-fi or build plastic models / wooden ships.

In 2001 I met a little girl called Pim, in Bangkok Thailand. After three years of long-range dating and travelling we finally tied the knot in 2004. Now we both live in Tampere in our little home.

In 2012 our family grew larger by a little boy baby, Kirin

In 2015 he got a little brother, Kent. Additional pictures of us:

Kirin in the morning
Summer trip with pappa
Kirin in the autumn
Pim in Galveston
Paris
Doing what we love the most, travelling!
Pim and brothers
Pim on the beach
Me relaxing
Together..with a nice view
In Pyynikki
Pim's MINI
My office at the university back in the day..
Me and Pim at my graduation party 12.12.2009
My graduation present...hmm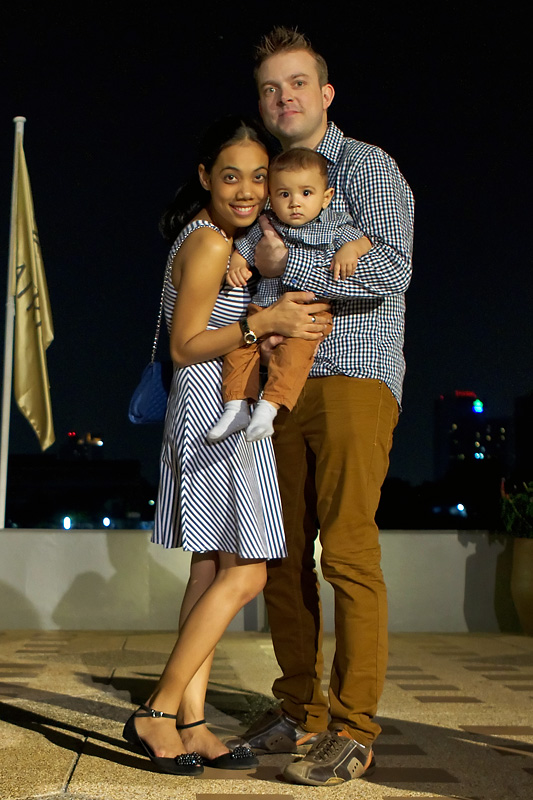 Current Activities:
I've been playing a lot of StarSiege:Tribes (since March 1999) online. It's a great FPS game, and a lot of fun! I'm a member of the clan Drunken Old Farts ,[dof], and you can find me playing as [dof]Laza. I have also participated in the European Tribes League and The Ladder.

I'm also active in Battlefield 4/1/V, stats can be viewed in Battlelog.